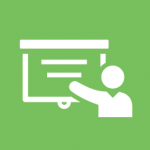 In the early stage of building and developing an application, budgets are tight while the app is being designed and coded. Quite likely quality assurance is the last thing on your mind as you're busy launching your startup. Between investor deadlines requiring top quality demonstrations and developers needing to focus solely on coding, we can help streamline your process and ensure your app is ready for the world.
OnPath is committed to your success
OnPath Testing is committed to helping early stage teams release a quality app as quickly and bug free as possible, and there are many ways we can help:
Provide excellent engineering at low cost

Setup an efficient dev/test methodology using QA best practices

Establish free tools to improve the testing process

Perform pinpointed manual testing to provide quick and immediate results

Provide clear reports on the quality of your app
We work with you
We meet you where you're at – perhaps you need testing for a couple days at the end of your development cycle? No problem. Maybe a part-time, junior to mid-level tester can meet your needs? Perfect. Perhaps you have a forward-thinking CTO that wants to embed behavior-driven development and testing into a continuous integration setup? We love it!
We're both flexible and efficient at software testing. Wherever you are in your development process we help make your product better.
CURIOUS HOW OUR PROCESS CAN WORK FOR YOU?
Schedule a complimentary discovery session with us today.