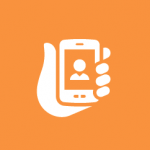 Your application, development team, and methodologies are established and successful. Yet, as you grow your user base and expand your app, testing remains critical – we live in a world of change and you never know when the next feature or bug fix will create a major problem!
Coverage, coverage, coverage
Our expert test engineers help established teams in many ways to reach your test coverage requirements:
Providing extra eyes for exploratory testing
Adding another engineer to improve your automation platform

Exploring areas such as security gaps and performance bottlenecks

Regression testing after infrastructure and technology updates

Handling surge testing for an important release

Implementing a migration to a new tool or technology
Our software testing experts seamlessly integrate into your existing development and QA efforts, so your developers stay productive and your release goals are met.
CURIOUS HOW OUR PROCESS CAN WORK FOR YOU?
Schedule a complimentary discovery session with us today.